SOLUTION SHOWCASE ROADSHOW, "BUILDING BLOCKS OF A PRIVATE CBRS LTE NETWORK", HOSTED BY: DOUBLERADIUS INC.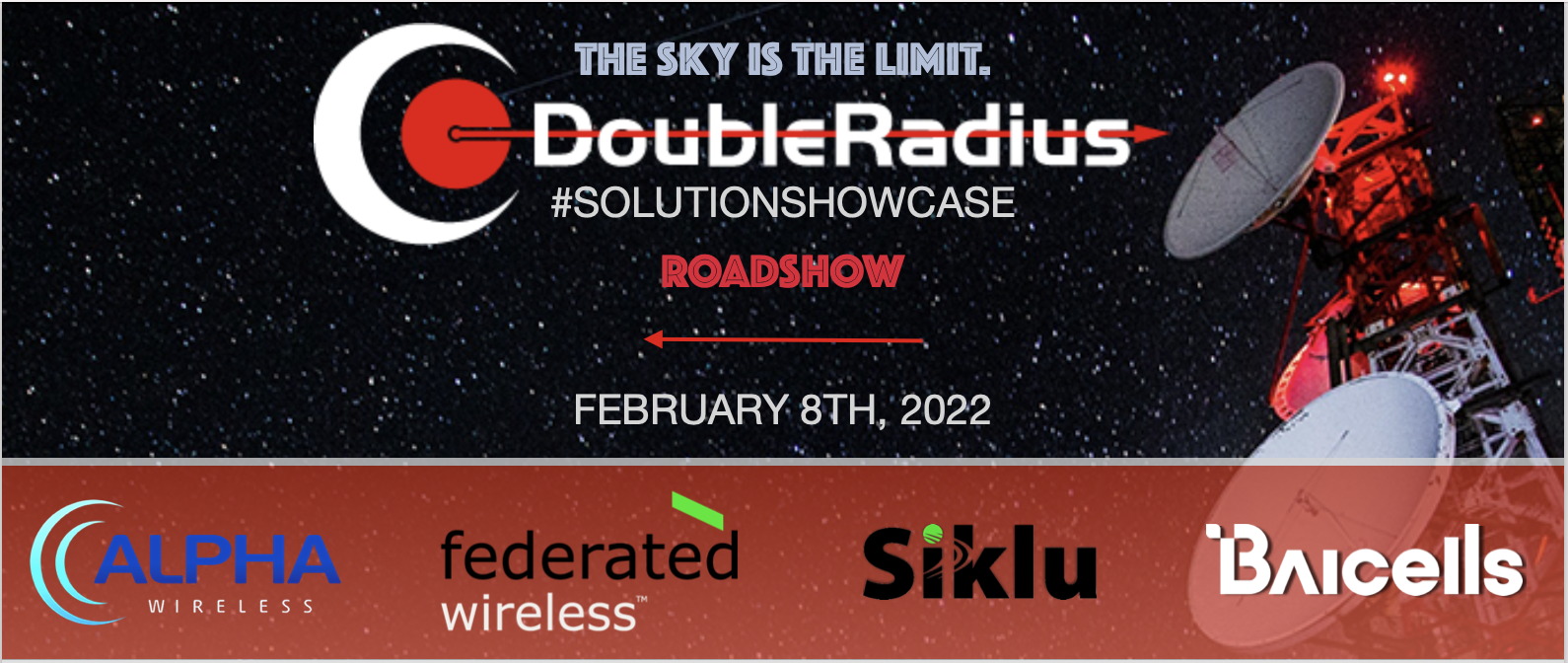 charlotte, north carolina - February 8th

Please join us at our headquarters in Charlotte, NC, on February 8th to learn about best practices in building a private CBRS LTE network. Our leading wireless vendors: Siklu, Baicells Technologies, Alpha Wireless, and Federated Wireless, will discuss deploying high-capacity backhaul links as the backbone to your CBRS network. And we will examine best antenna practices and do a walkthrough on registering CBSD on the Federated Wireless SAS.
TRAINING LOCATION
DoubleRadius, Inc.
2022 Van Buren Avenue
Indian Trail, NC 28079
An email to follow with information on hotel accomindations.
speakers
Alpha Wireless

Baicells Technologies

Federated Wireless

Siklu
Schedule
9:00am - 9:30am Introduction
9:30am - 10:30am Siklu
(10 minute break)
10:40am - 12:00pm Baicells Technologies
12:00pm - 1:00pm LUNCH
1:00pm - 2:00pm Alpha Wireless
(10 minute break)
2:10pm - 3:00pm Federated Wireless
3:00pm - 4:00pm DoubleRadius

** Happy Hour to Follow **
Pricing
Free to attend.