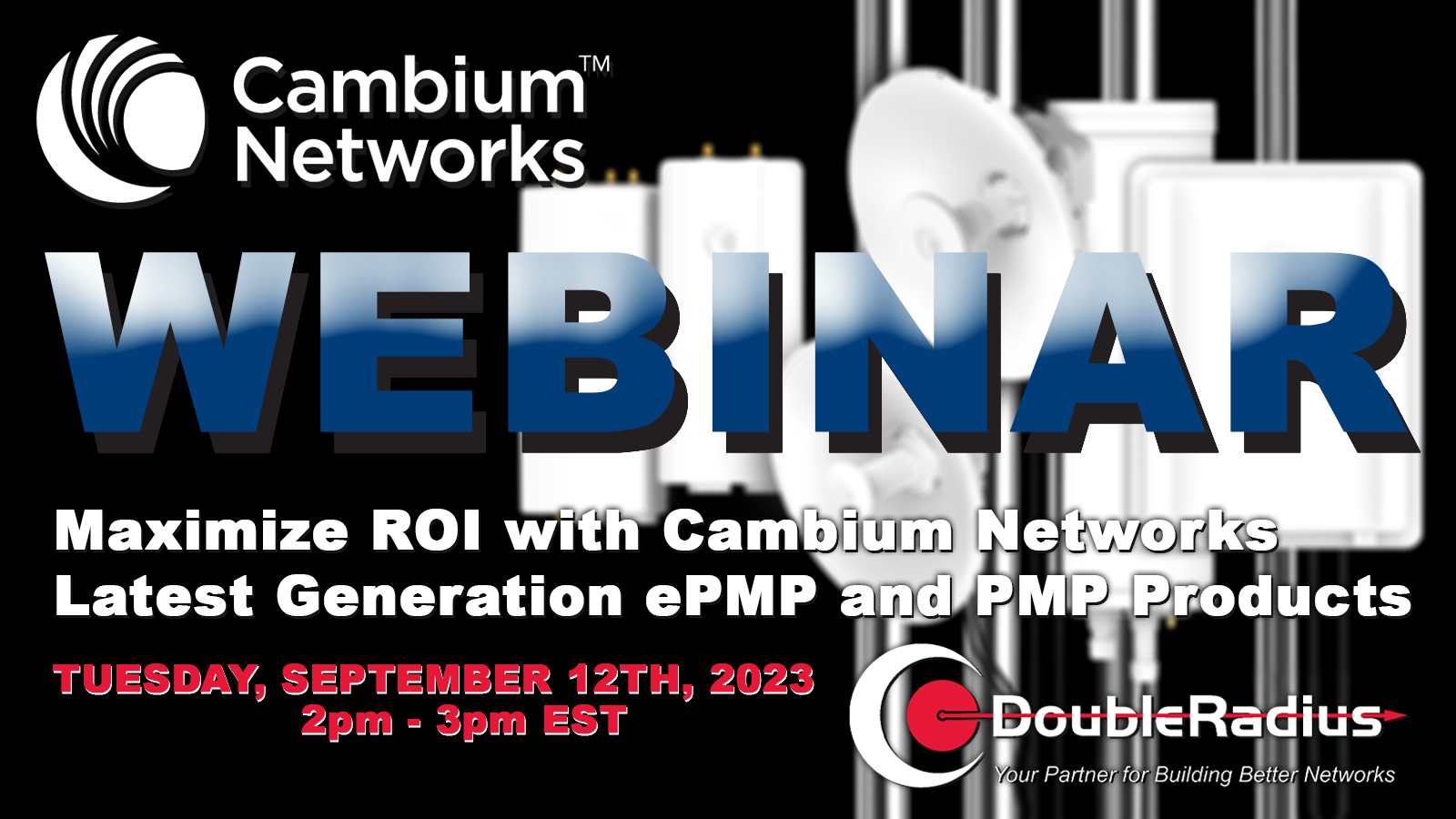 Maximize ROI With Cambium Networks' Innovative and Cost Effective Latest Generation ePMP and PMP Products
Webinar Description
Learn about Cambium Networks' newest PMP product portfolio, including new 6GHz spectrum options, with real customers deployments examples.
Cambium Networks Senior Directors of PLM for PMP 450 products and PLM for ePMP products will bring their expertise in conjunction with one of our very own, Jeff Holdenrid.
Join Cambium and DoubleRadius in this informative webinar covering:
How DoubleRadius and Cambium's products work in sync
PMP 450- 30/30/30 program

PMP 450v and PMP 450mv product updates

ePMP 4500 series (5GHz)

ePMP 4600 series (6GHz)




TITLE: ROI with cambium networks' innovative and
cost effective latest generation epmp and pmp products
PRESENTERS: Jeff Holdenrid, Matt mangriotis, bruce collins
DATE: Tuesday, September 12th, 2023
TIME: 2:00pM - 3:00pM EST


Register now to reserve your spot!